Brigand Arms Logo
The Brigand Arms logo has been specifically designed as a unit and must not be recreated. These correct variations of the logo are supplied with the official brand artwork. Please consistently use the logos to reinforce the Brigand Arms brand.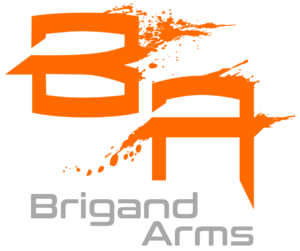 Product Photos
Hi-resolution product images are available for download and display on your website.
Click here to access the Brigand Arms Dropbox.