Ultra-lightweight is only the starting point for what NOAX handguards offer. Aerospace carbon fiber make this guard stronger than aluminum at below half the weight. The lattice structure provides a solid and repeatable grip and allows versatile accessory mounting at almost any angle. It insulates your forehand and provides airflow ensures superior barrel cooling rates for accuracy even in sustained fire. We know that's a lot to promise, that's why we back these claims with our industry leading warranty.
Shop NOAX Series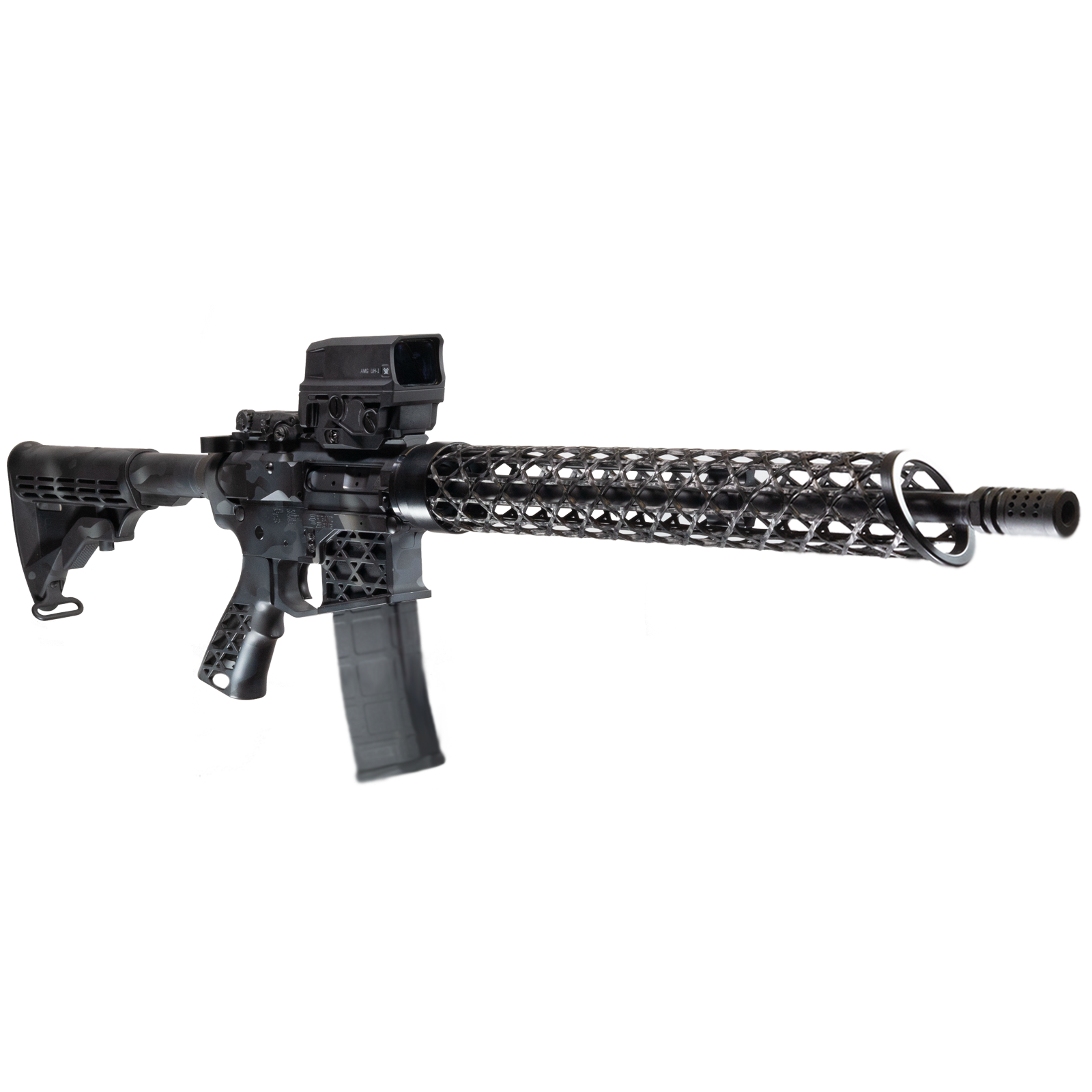 Patented Structure
Lightweight
Carbon Fiber Braid
Our Carbon Black series brings lightweight strength and sleek styling to all three AR touchpoints: handguard, pistol grip, and buttstock. Every part is molded and assembled in the USA from T700 carbon fabrics and the highest quality heat and UV resistant epoxy resins. The handguards provide full-length M-LOK mounting slots and maintain our high standard for strength and low weight. Combine with our matching buttstock and pistol grip to build a stylish 'carbon blackout' rifle.
Shop Carbon Black Series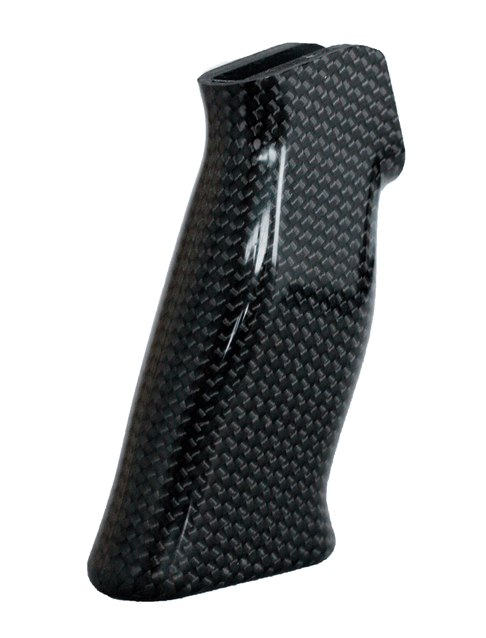 Resin Transfer Molded
M-LOK Slots for Any Acccessory
Strong Carbon Fiber Parts
The Hoplite Low Profile Series of handguards provide improved grip ergonomics while maintaining high strength. Built with the molding techniques we perfected for Carbon Black, the Hoplite comes in lengths from rifle length to as short as 4.25 inches - perfect for a PCC or AR-15 pistol build. The low profile design of these handguards reduces mass while maintaining a comfortable grip and polished look.
Shop Hoplite Series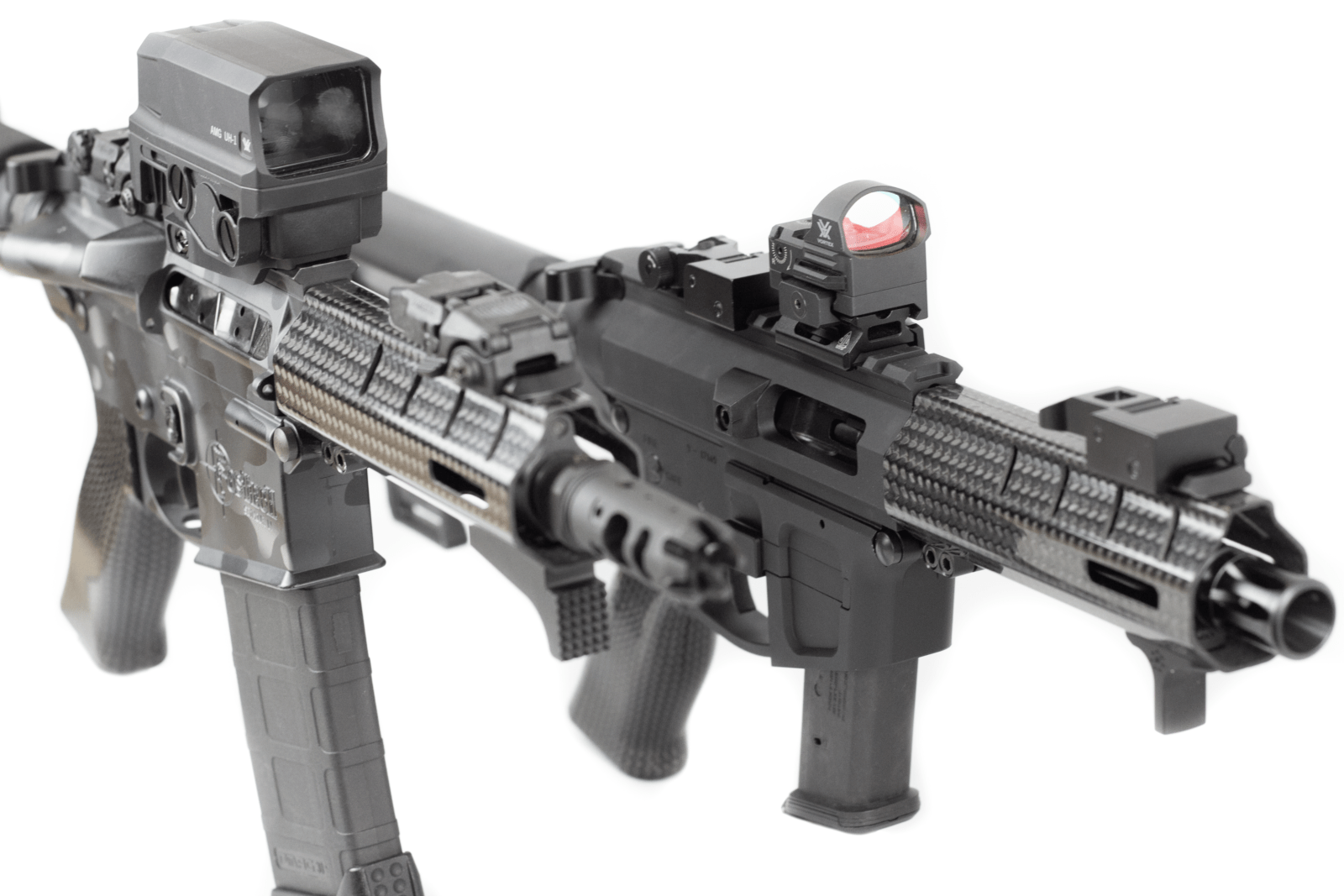 Small, Low Profile Desgin
Our Shortest Handguards